eCommerce Order Management Systems
Do you have a growing eCommerce business, but your order entry and processing procedures are slowing you down?
There's a better way.
One of the most difficult challenges for a growing eCommerce business is finally achieving a singular view of demand, inventory and supply all in one, with all working together simultaneously. Order management processing systems assist businesses in this way by increasing efficiency, refining fulfilment and improving customer experience.
What is an Order Management System?
An Order Management System, or an OMS, is a software system used to assist your business by improving your order entry and processing methods, smoothing out the eCommerce order processing procedure in order to work more effectively together. These methods are the bread and butter of your whole organisation, and if your business is on the rise, it's crucial to get these elements working in tandem.
What Should an OMS Do?
An order management system should provide one central database to consolidate all orders from all sales channels, whether they are from a store, online, or both. By doing this, your eCommerce business can provide a superior customer experience by not only assisting with the management on your end, but also providing updates to your eager customer on order status, ensuring on-time delivery, and exceeding their expectations.

The right solution provides your business with a way to provide seamless and consistent service across all customer, financial, inventory and supply chain functions, which in turn drives customer satisfaction, repeat business and advocacy. Additionally, an OMS can improve sales visibility, as well as reduce delays and back orders by providing a singular view of demand, inventory and supply.
What Does It Do For Your Business?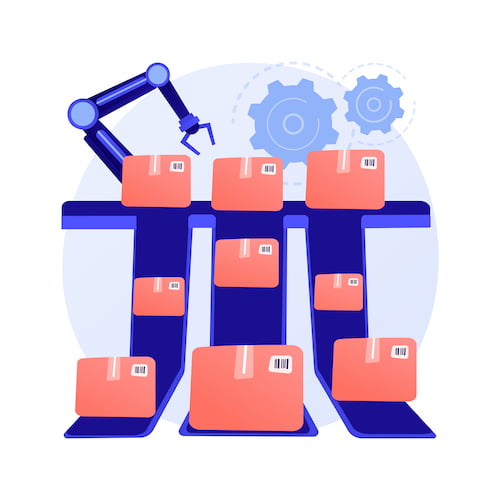 Besides the advantages above, Order Management allows you to think beyond the inventory in stock, and forecast what is available to promise to your customers as they browse your website. A well-implemented and integrated OMS eliminates the need for complicated and manual controls across different channels and business units, instead, offering you and your team a single, real-time centralised display of orders and inventory control.
How Can Invenco Help?
The right Order Management System really does enhance the cornerstone operations of a growing eCommerce business, which means having to implement the right one. That's how our friendly team can help! We specialise in assisting businesses like yours grow and expand by improving your internal processes.
Contact our team today on 1300 795 800, to find out more.
Or you can download our free eBook, Taking The Next Step, which contains all of the information you need to know about how to capitalise on your growing business success.