Supercharging a Local US Business into a $32 Million International eCommerce Powerhouse
A Case Study with
BrüMate
BrüMate started as an answer to a common problem to anyone who drinks: warm beer. 
Founder Dylan Jacobs says, "When I turned 21, I was into craft beer and most of the cans I was drinking were 16-ounce (500ml) cans, and the last quarter of the beer was always warm,
"I came up with the idea for the Hopsulator: a "drinkware" device to keep your beer perfectly chilled from when you first open it until you finish it."
What began as a simple idea became a rapidly growing business that seeks to improve the drinking experience for adults everywhere.
The early success led to Dylan being named to Forbes 30 under 30 followed by Entrepreneur of the Year Midwest – all before his 25th birthday.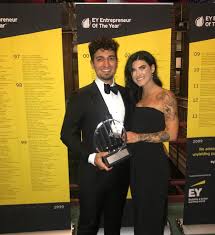 Since then, Brumate has kept pushing for innovation and developed a series of products to keep various adult beverages fresh. This approach has created dominance in the alcoholic drinkware space.
After outsourcing their logistics to a 3PL, Brumate grew from $2 million into a $20 million company in less than a year.
The decision to outsource came after Dylan spent months dealing with the frustrations of fulfilling and staffing warehouse operations himself
"We outgrew three warehouses in one year, and it was a nightmare. Every two to three months we were moving into a new facility and having to rebuild the infrastructure. I was just over it."
"Working with a 3PL alleviated the whole side of the business that, quite frankly, I wasn't good at. I'm not good at fulfilment – that's just not my world. I'm good at marketing, I'm good at product development and design."
"3PL was a total game changer for us, we 10x our company in a year, just because we could now focus solely on what we're good at." 
As BrüMate took off, going international became the next natural move. For Dylan the best choice was Australia.
"We tested about 40 countries, and Australia was the number one clear-cut winner." Dylan enthuses.
"The customers were willing to wait three to four weeks – sometimes five to six weeks during the holidays – to get their items, and they were paying exorbitant amounts for shipping from the US. It was okay for loyal, committed customers, but for people who are on the fence, we needed to do a much better job to win them over."
Dylan knew that Brumate couldn't deliver quality service and receive positive reviews from its Australian customers if they kept using their US 3PL partners. 
"Once we defined that Australia was going to be a good market for us, we wanted to be able to offer Australian consumers the same shopping experience that they would get in the US.
"Essentially, every online shopper is looking for the same things – being able to get free shipping, being able to get their items quickly and accurately, and being able to return their items for free. We had to make sure Brumate offers the same customer experience no matter where we do business" Dylan explains.
Brumate understood their ecommerce success in Australia was only a pipedream, if they didn't secure robust order fulfilment, resulting in great customer experience and online reviews.
Which is why they started looking at 3PL partners in Australia. 
"The first thing we look for is location, so in Australia, we did an analysis of what the best location would be based on our shipping volumes to different locations, and Sydney was number one. 
"From there we were looking at how much warehouse space did they have, what are they charging for fulfilment and warehouse costs, who are there other clients so we can potentially have conversations with those people and get their experiences."
"Ultimately you have to be sure they can scale with you."
 The selection comes down to a 3PL provider sizeable enough to handle volume and speed, plus the business intellect to allow Brumate's growth in Australia. 
Operations excellence and guaranteed ship time made Invenco the clear choice of 3PL partner
Dylan thoroughly explains the other standards Invenco had to meet in order to partner with Brumate as a local operation.
"We had a demo to understand what their backend inventory system looks like, what's it going to look like for our customer service team when they're going in to make edits to orders, how difficult or easy it is to use.
"We needed to get a good understanding of what their guaranteed ship time is. Can you guarantee that when an order is placed it'll ship within 24 hours?
"Secondary to that is making sure that there are no order fulfilment errors, that people aren't getting duplicate items or just not getting items that they ordered.
"That comes down to the initial conversations where we get to understand the technology that they have to make sure those aren't happening in the first place.
"Do they have a scanning system? Do they have a secondary check before that box is sealed up to make sure that the correct items are in there? How are you keeping track of what's actually going out the door and how are you keeping people accountable if there are errors?"         
Invenco was the only 3PL that could sustain Brumate's rapid growth.
Through Invenco, Brumate launched its Australian fulfilment centre in late November 2019. First they sent a small shipment just to make sure that everything was working smoothly before they sent out a much larger shipment.
"It was very clear-cut that consumers were much happier with the items coming from Australia.
Because of their successful test with Invenco Brumate is expanding both wholesale and direct-to-consumer fulfilment within Australia.
"Our big shipment has been checked in and now all of our retailers in Australia are able to order from within Australia, fulfilled by Invenco." 
The partnership with Invenco is already making a significant difference in the experience Brumate's customers have and has increased positive reviews online.  
"Oftentimes they're placing three or four orders a month, so they're replacing stock much quicker, which means they're not only selling more but ultimately their margins are much higher too. So, from both sides, it's going to help all our customers and scale Brumate in Australia."
Invenco has quickly made Brumate an online success in Australia with incredibly happy customers, as the Brumate-Invenco partnership becomes cemented. 
As of June 2020, Brumate boasts 1000+ 5 Star reviews on Amazon Australia.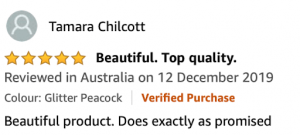 Dylan is confident that Invenco's capabilities will continue to grow Brumate's success and provide every customer with a positive experience. 
"We have an account manager at Invenco who works with our customer service team and keeps us in the loop if they're seeing issues," he explains.
"The big thing with fulfilment is that, even though we don't have a location ourselves within Australia, or team members on the ground, what we do have is customer indicators so it's very easy for us to track issues.
"Not that this has ever happened, but if we were to see a pattern, we'd be able to go to Invenco and work out what the issue was and how to address it. Things like that are pretty easy to handle remotely."
From Invenco's perspective, we love working with bright and ambitious entrepreneurs like Dylan, now owner of a $32 million enterprise after embarking into the Australian market. We couldn't be happier to be Brumate's not-so-little Aussie mate!